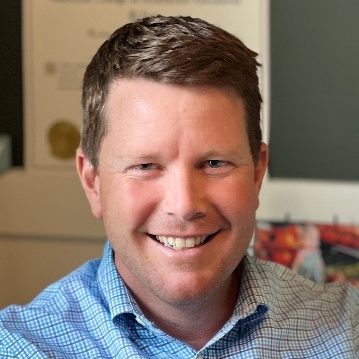 Andy Almeter is the leader of this innovative, global HR leadership firm. He is thrilled to support industries from boutique law firms to international Fortune 500s, deploying the model of putting the "human" back in Human Resources. Under Andy's leadership, Leath HR Group has expanded into the healthcare setting where the pandemic has forever changed the business and people management landscape. "The Leath HR Group model is simple, our world-class experts come to you, they learn your business, integrate with your leadership team, and help you grow your company in a sustainable and productive way where your employees are supported in a culture where they can thrive." – Andy Almeter.
Prior to Leath HR Group, Andy was a Divisional Business Operations Leader for Novant Health where he led business operations strategy for a division spanning over 90 unique business units supported by 862 FTE. Prior to Novant Health, Andy spent over 6 years with the US EPA as a Research Fellow in the National Health Effects Lab. His work has been published in multiple peer-reviewed journals and has been presented at numerous national and international conferences.
Andy is a Fellow of the American College of Healthcare Executives and holds a BSc and a MA from the University of North Carolina Wilmington as well as Graduate Certificates in Policy and Lean.. As a Licensed Pilot and Certified EMT, Andy has served his region as a search and rescue pilot and first-responder since 1999. He sits on the Board of Directors for the United Way of the Cape Fear Area (2022), New Hanover Cooperative Extension Advisory Board (2022), the Cape Fear Housing Coalition Board of Directors (2020) and is a founding board member of the New Hanover Disaster Coalition (2018). Andy was recently honored by the Wilmington Chamber of Commerce and the Star News as a "40 Under 40" and nominated as a Greater Wilmington Business Journal "Healthcare Hero" for his innovation and leadership during the COVID-19 pandemic. He spends every spare moment with his wife and two young daughters usually on the water exploring our awesome planet.
DiSC: C