Our team is made up of Senior-Certified HR consultants each with 15+ years of global HR experience spanning a variety of industries from start-ups to nationally recognized Fortune 200 companies.
Executive Strategic Partner
We work closely with you to align your people strategy with your business goals, unlocking the full potential of your organization.
Cost Effective and Flexible
Engage our HR consultants for specific projects or ongoing support! The best part is we scale up and down. As your business grows, and you need HR in-house, we will help you find our replacement!
Imagine having a dedicated HR department without the hefty price tag. Fractional HR Management is your cost-effective solution. You get access to a team of experienced HR professionals, customized to fit your specific needs, and all without the overhead of a full-time HR staff.
Benefits of Fractional HR:
Expertise on Demand: Our HR experts are here when you need them, whether it's for a one-time project, ongoing support, or strategic guidance. Say goodbye to the hassle of recruiting and retaining in-house HR talent.
Cost-Effective: No need to break the bank for premium HR services. Our flexible pricing ensures you pay only for what you use, making it a budget-friendly choice for businesses of all sizes.
Tailored Solutions: We understand that each company is unique. Our Fractional HR Management adapts to your specific requirements, ensuring your HR needs are met with precision and care.
Compliance Assurance: Staying on top of ever-changing HR regulations and laws can be a daunting task. Our experts keep your business compliant, minimizing legal risks and giving you peace of mind.
Strategic Partner: Beyond day-to-day HR tasks, we're your strategic partner in workforce planning. We help you build a resilient, engaged, and high-performing team to drive your business forward.
Fresh ideas to kick-start or revitalize your search campaign
Create strategy to differentiate your business from competition
Assimilation plans tailored to role/new employee/ needs of business
Training checklists
Needs analysis for departments or across business
Training plans for individuals/groups
L&D series or workshop strategy
Mentoring programs
Action plans to address gaps
Structured and engaging approach
Metrics that tie back to jobs
Guidance on how to have a performance-related conversation
Define full performance strategies
Employment Value Proposition for future and current employees
Awards and Client Testimonials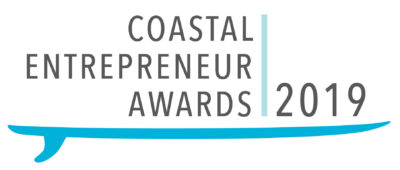 Our company hired Leath HR for fractional HR services of providing/reviewing our policies and procedures manuals. We worked directly with Amy Conway who is a senior certified HR professional. She was prompt in all communication and delivered exactly what we were looking for. We would highly recommend Leath HR.
Their breadth and depth of expertise, coupled with their understanding of how to run a business, provide an exceptional customer experience with quality results. They are fantastic people to work with and will provide a very positive impact to Company culture at any engagement. I highly recommend Leath HR Group for any and all HR needs.
I was growing my small business and needed some support with updating my employee handbook, ensuring I was in compliance with labor laws, editing my job descriptions, and more. Beth not only helped me accomplish what I set out to do, she identified things I hadn't even thought of.
As a business grows it will reach a point where it needs sound HR guidance, but can't afford a full-time HR person. Leath HR Group solves that problem. They bring a wealth of knowledge from impressive HR positions with large companies and makes it available to smaller businesses. She's first-rate, on top of the law and in touch with technology.
I've had the opportunity to work with Lisa, and the fantastic team at Leath HR group, for several years now. I've always been impressed by their depth of knowledge and how quickly they respond to inquiries. I would not hesitate to recommend this company to others in need of HR consulting!