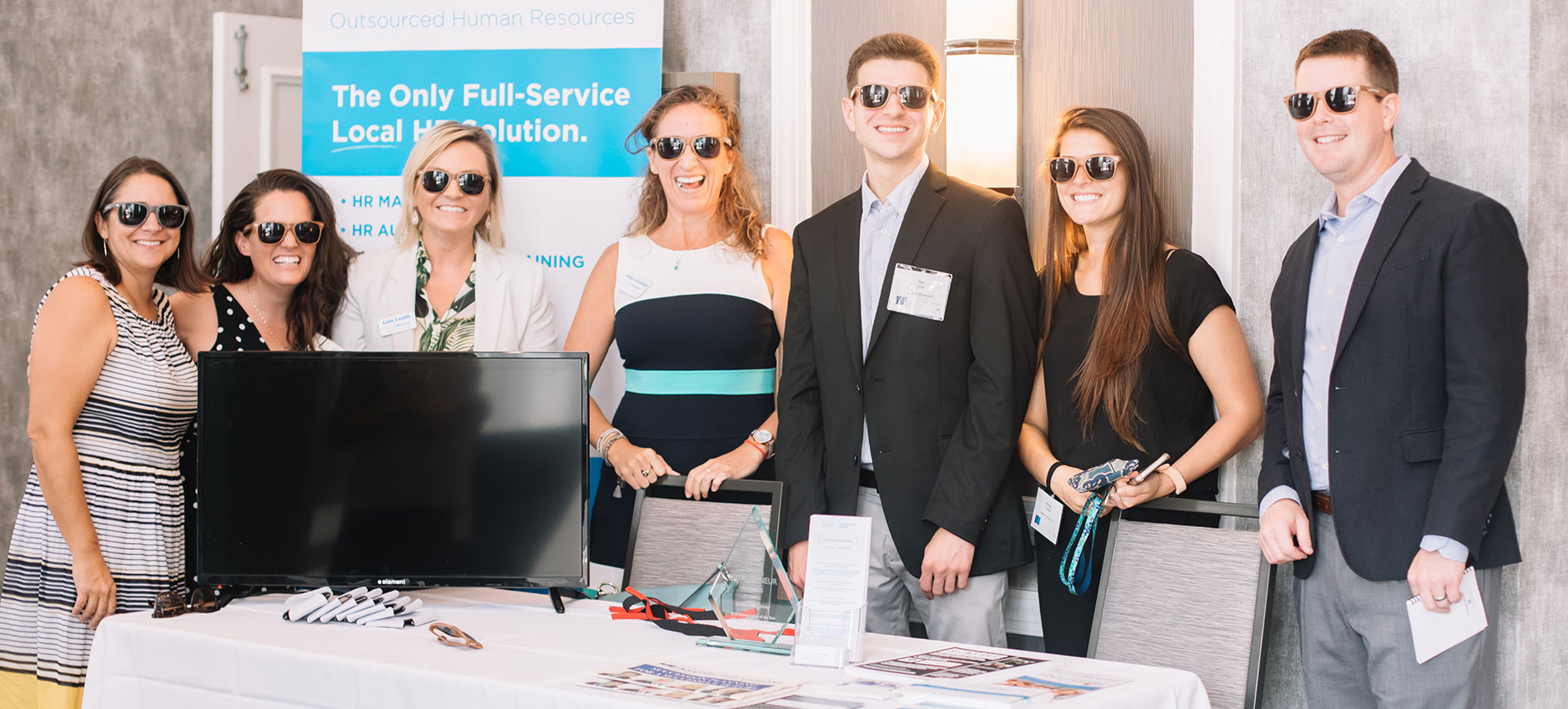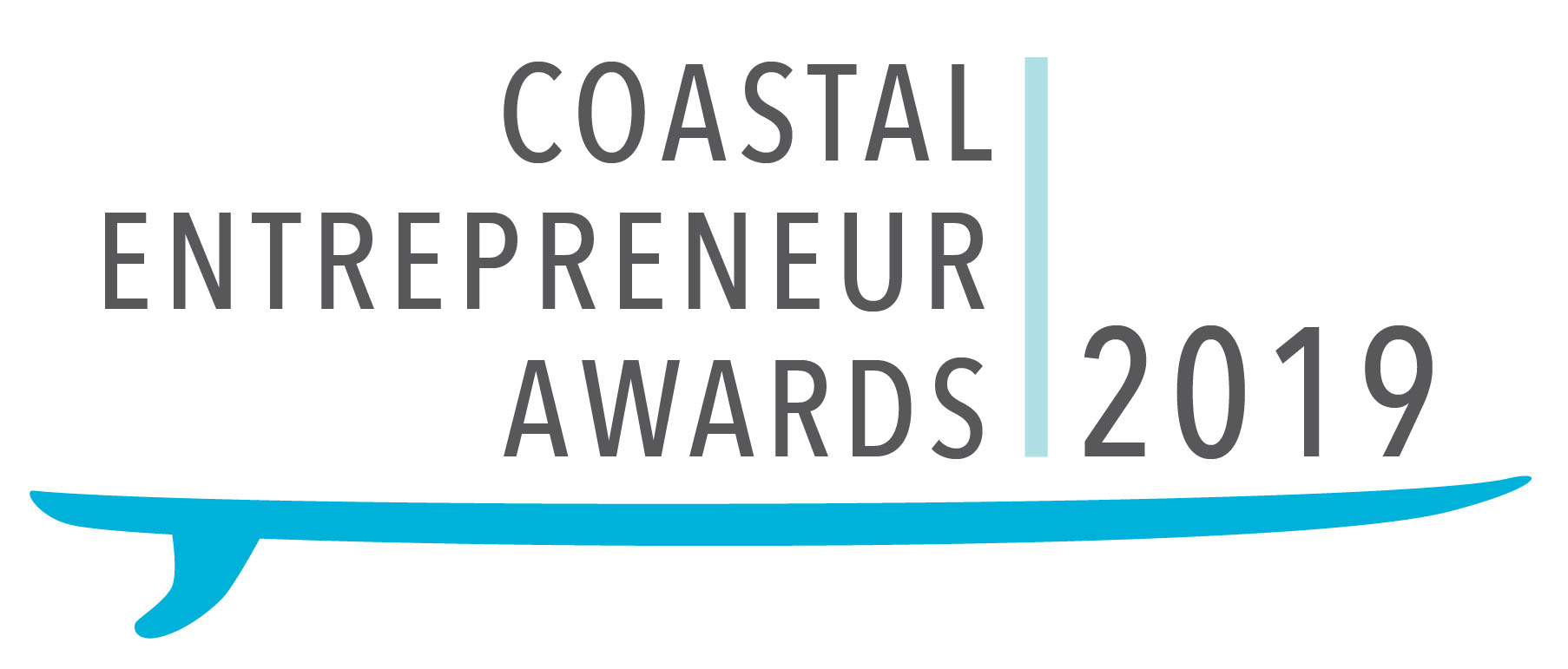 Behind the name, Leath HR Group is a reputation.  That reputation is perpetuated by solid careers in HR leadership across various industries—small-business, manufacturing, pharma, government, law firms, utilities, retail, and healthcare.
This woman-owned company was founded in 2017 to partner with business leaders who want to update people systems and processes with the help of modern HR professionals. We believe the research – that by operating from a positive place and eliminating dysfunction to the extent possible, businesses and employees become more productive.
We enjoy thinking big but working hard and leaving our clients with the tools to sustain the progress we made together.  We like what we do and we hope it's contagious.
---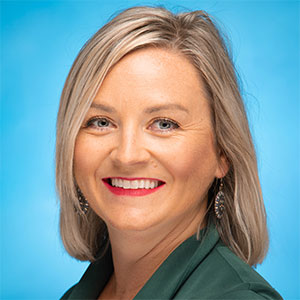 Lisa Leath, SHRM-SCP
Founder
e 
p 910.795.4712


Lisa Leath, SHRM-SCP, is the Founder of Leath HR Group and co-founder of WorkTok.  She has been recognized with several awards in recent years, including two Coastal Entrepreneur Awards, a "40 under 40" and was named a 2020 Biz 100 Innovator.  Before starting her own businesses, Lisa was VP, human resources for Alcami and prior to that, held several HR leadership positions across North Carolina with Corning, Inc. As an HR professional who partners closely with CEOs, she is always looking for ways to advance the business. Her philosophy in life is "Yes is the answer. What is the question?"
Lisa prides herself on being philanthropic and involved! In the community, Lisa serves on numerous boards, including as Treasurer on the Wilmington Chamber of Commerce's executive committee, supporting the chamber's mission: to position our community for prosperity by cultivating business growth. She also serves on the Communities in Schools of Cape Fear and Cape Fear Museum boards and was previously the board chair for United Way of the Cape Fear Area.
No matter the business or industry, the approach to her career has remained consistent – stay on the cutting edge of benchmarked best practices, then tailor "next practice" HR solutions to specific industries and situations. She has a reputation for building great processes and strategic direction for demanding clients. Lisa is a Senior Certified Professional through the Society of Human Resource Management and a proud Penn Stater.
Endorsed ~700 times on LinkedIn by colleagues for HR expertise.
Strengths Finder Top 5: Maximizer, Woo, Positivity, Strategic, Arranger.
DiSC: D, i
Andy Almeter
President
e
p 336.918.3764


Andy Almeter is the leader of this innovative, global HR leadership firm.  He is thrilled to support industries from boutique law firms to international Fortune 500s, deploying the model of putting the "human" back in Human Resources.  Under Andy's leadership, Leath HR Group has expanded into the healthcare setting where the pandemic has forever changed the business and people management landscape.  "The Leath HR Group model is simple, our world-class experts come to you, they learn your business, integrate with your leadership team, and help you grow your company in a sustainable and productive way where your employees are supported in a culture where they can thrive." – Andy Almeter.
Prior to Leath HR Group, Andy was a Divisional Business Operations Leader for Novant Health where he led business operations strategy for a division spanning over 90 unique business units supported by 862 FTE.  Prior to Novant Health, Andy spent over 6 years with the US EPA as a Research Fellow in the National Health Effects Lab. His work has been published in multiple peer-reviewed journals and has been presented at numerous national and international conferences.
Andy is a Fellow of the American College of Healthcare Executives and holds a BSc and a MA from the University of North Carolina Wilmington as well as Graduate Certificates in Policy and Lean..  As a Licensed Pilot and Certified EMT, Andy has served his region as a search and rescue pilot and first-responder since 1999.  He sits on the Board of Directors for the United Way of the Cape Fear Area (2022), New Hanover Cooperative Extension Advisory Board (2022), the Cape Fear Housing Coalition Board of Directors (2020) and is a founding board member of the New Hanover Disaster Coalition (2018).  Andy was recently honored by the Wilmington Chamber of Commerce and the Star News as a "40 Under 40" and nominated as a Greater Wilmington Business Journal "Healthcare Hero" for his innovation and leadership during the COVID-19 pandemic.  He spends every spare moment with his wife and two young daughters usually on the water exploring our awesome planet.
DiSC: C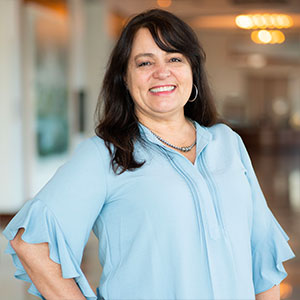 Beth Looney, MPA, SHRM-SCP
e
p 910-616-9151

I have 19 years of HR experience and I love connecting people to meaningful work and philanthropic causes.  My strengths are recruiting, on-boarding, employee relations, and strategic planning.  Having owned a small business, managed HR teams and guided non-profit teams, I have a broad understanding of what is needed to build and maintain success.  I earned my SHRM- SCP certification as well as a Master's degree in Public Administration.
I know that small firms and nonprofit organizations need talented HR leadership and guidance but rarely have the funds to dedicate full-time staff to that role. I am excited to partner with Leath HR Group because Lisa and her team offer cost-effective solutions for that business landscape.
Wilmington has been home for my children since 2003. I love the beach and if I could find a way to monetize sea glass hunting, I would retire tomorrow!

I have nearly two decades of experience in Management and Human Resources working for one of North America's most reputable retail brands. As a leader on the business side, I was best known for my keen ability to leverage a company's greatest assets, their people, which led to my passion for HR. I specialize in Culture and Engagement, Leadership Development, Employee Relations, and Strategic Planning. 
I attained my SHRM-SCP certification and I am a Certified Professional Coach. I am excited to support Lisa on her mission to provide local companies with the HR experts and solutions they need to meet the demands of their growing businesses.
I serve on the Alumnae Advisory Board for Kappa Delta Sorority at UNCW and am eager to become more involved in the local community. I am a recent Wilmington transplant, along with my French Bulldog, and we are enjoying our new beach life. 

I am the People and Culture Consultant at Leath HR Group and the Product Market Specialist of our HR Technology,  WorkTok. I work closely in helping businesses stay on top of the best innovative practices to support their employees. I am a graduate of UNC Wilmington and have had the chance to work with various businesses in the community ranging in academia, hospitality, manufacturing, technology, and finance. I strive to share the best and most modern HR solutions with Leath's clients to take their business practices to the next level. I am passionate about creating experiences for community engagement to build relationships further.
When not working you can catch me outside in the sun, watching sports or cheffing it up for my inner foodie!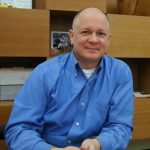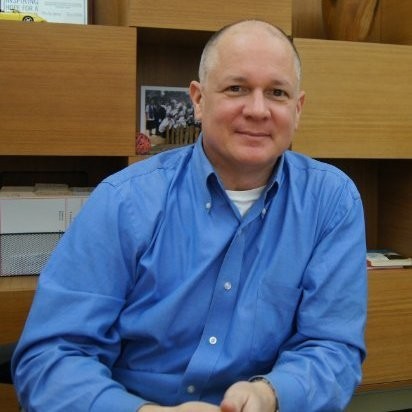 Greg Mosher

With over 20 years of global HR and business leadership experience, I am excited for the opportunity to help businesses develop and grow their people operations with Leath HR Group in Southeastern NC. My strengths are in talent management, succession planning, and aligning the organizational structure to the goals of the business. As a small business owner myself, I aim to integrate practical HR solutions that have a positive bottom-line impact on the business.
My wife, Erin, and I emptied our nest in Western NC and moved to Wilmington in 2020. The hope was that our children, and future grandchildren, would visit more frequently if we lived at the beach! When not working, you can find me on the golf course, or volunteering my time and talents with various non-profits in the area.
I hold a BSc degree in Psychology from James Madison University and a MA degree in Industrial and Organizational Psychology from George Mason University. I am senior certified as an HR professional.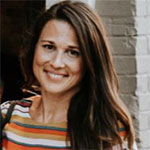 Madison Bradburn, PHR
e
p 712.330.7516

I am a versatile Human Resources professional with broad experience in many aspects of HR Operations including recruiting, policy development, employee relations, and performance management. After receiving my Bachelor's Degree in Psychology with an emphasis in Industrial/Organizational Psychology, I have worked with several companies within the greater Wilmington area,  providing people-related guidance and support. I am passionate about innovative solutions for small businesses and strive to provide the best possible strategies to achieve success for the clients I work with.
Wilmington has been home for me, my husband, and our dog, Juno, since 2015. We are super happy we get to wake up and be at the beach every day!

I have 10 years of experience in training and education, strategic planning, program development, and problem-solving. I have a passion for analyzing a company's struggles by reviewing data, holding focus groups, and working with management to help them uncover their root causes and create efficient solutions. Over the years I have expanded my training and education background to include key human resource principles. My goal now is to use my analytical skills to help companies empower their talent to grow and thrive!
I have worked in several industries including; financial services, manufacturing, and higher education, and with many healthcare organizations. I have a Bachelor's degree from the University at Buffalo in International Studies and a Master's degree from Elmira College in Education. I earned my SHRM Certified Professional certification.
I live in Corning, NY with my husband, 2 kids, and 2 dogs. I recently developed a passion for running and hope to finish my first half-marathon.
Meet The Advisory Board
---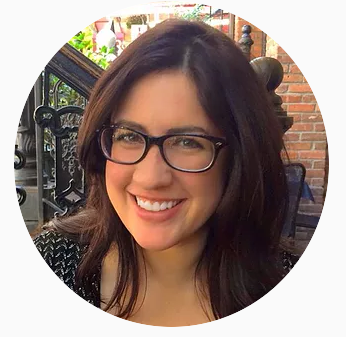 Erica Barker, JD
p  910.795.4712
As a former litigation attorney involved in mass tort employment discrimination and labor law claims, I am aware of the multitude of potentially devastating and expensive legal consequences of inadequate HR support for businesses.  As a litigator, I was often frustrated by the simple mistakes and improper procedures implemented by a corporation that would result in protracted litigation between an employer and employee.  My in-house experience allows me to apply the knowledge I gained as a plaintiff's attorney on behalf of employees to the benefit of both the corporation and the employee by creating and advising on comprehensive employment practices to reduce the risk of litigation.
In my ten years as a practicing attorney, I have dealt with a wide variety of employment-related legal disputes having worked both as a plaintiff's litigation attorney and in-house for a general counsel's office.  My HR philosophy embodies a holistic approach that accounts for my experience resolving disputes on behalf of both the employer and the employee.  This unique perspective allows me to provide comprehensive risk management techniques in order to maximize business results and minimize litigation risk.  I believe in creating practical policies and procedures tailored to the needs of an individual business that are compliant with the law.
The law-related services I offer as a consultant with the Leath Consulting Group are not legal services and do not create an attorney-client relationship.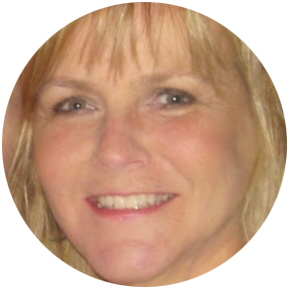 Betsy Buckley, MPA
p  910.795.4712
Prior to moving from Corning, NY to Wilmington, NC, I held several interesting Human Resource roles.  For the 15 years before my retirement, I worked for Corning Incorporated. My last HR client group included 150 attorneys, located worldwide and reported to the General Counsel of the Fortune 300 corporation. In addition to managing HR day-to-day issues for the legal group, I was responsible for the chief technology office (CTO) as well as it's direct reports at the research center. This included negotiation and understanding of Steel Workers union contracts, and safety and environmental issues.  Prior to this, I was the human resource manager for all human resources employees, located worldwide. This position required the ability to rally employees around the globe and share new policies implemented by the HR function in a meaningful and understandable way. This role required an ability to keep HR employees moving forward on implementation while working through language and time barriers.
My corporate experience was rounded by previously teaching six years at Penn State University where I taught employment and labor law as well as an introduction to labor relations. Board Member Emeritus, Alumni Board, School of Labor and Employment Relations at Penn State University.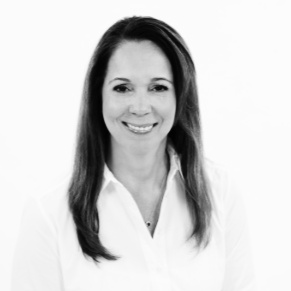 Deana Zimmerman, MS
p  910.795.4712
I am a passionate and successful human resources professional who has worked in a variety of industries.  After receiving my Master's Degree in HR from Purdue University, I have worked at Boehringer Ingelheim – a privately-held pharmaceutical company, Ann Inc. – parent company to the iconic women's clothing brand Ann Taylor, and Sikorsky Aircraft, a Lockheed Martin Company – the manufacturer of the distinguished Blackhawk Helicopter.
My passion for improving business results starts with providing strategic guidance and creative solutions to the talent equation.  Throughout my career, I have picked up a variety of tools and process expertise –  with an emphasis on Talent Acquisition and Talent Management.
The talent game is more competitive than ever.  Trying to win this game takes ingenuity, confidence, and an appetite for learning.  One of my strengths is the ability to get to know the business I support quickly – to ensure an understanding of where I can quickly add value.  Furthermore, I am a firm believer in organizations hiring talent for their strengths and providing opportunities for enhancing those strengths.
LHRG is proud to support: