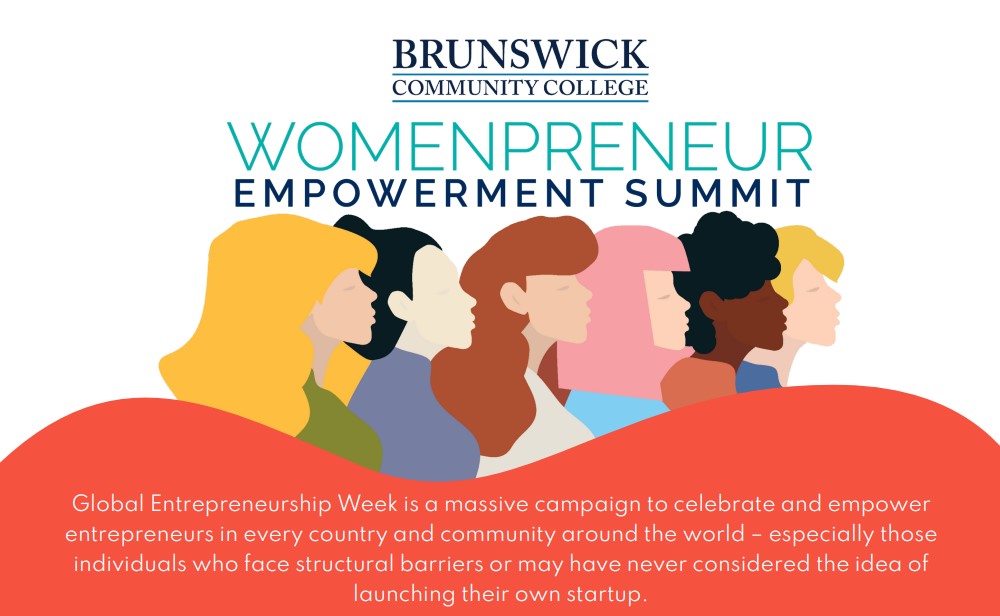 Womanprenueur Empowerment Summit: HR 101 with Amy Conway
Global Entrepreneurship Week is a massive campaign to celebrate and empower entrepreneurs in every country and community around the world – especially those individuals who face structural barriers or may have never considered the idea of launching their own startup.
Brunswick Community College is pleased to invite you to attend the Womenpreneur Empowerment Summit on Nov. 14-16!
The summit will include keynote speakers, panel discussions, and breakout sessions that provide great information to entrepreneurs and those thinking about taking the plunge!
Cost is just $50 but if you early-bird register by Oct. 31, you'll save 50%! Spots are limited make sure you register! 
Amy Conway will be hosting HR 101 for a breakout session during the summit!
Gain an understanding of how the human resources function supports and enhances the value of the organization to employees and managers while protecting the interests of the business.  Participants will gain an awareness of the function's value and will feel more comfortable asking questions of and interacting with the human resources function on a regular basis in their organization.
Need more information? Visit BCCC.