Introducing Our New Senior HR Consultants: Michael Christman, MBA, SHRM-SCP and Steph Lancaster, MBA
We're excited to introduce two outstanding additions to our team of Senior HR Consultants, Michael Christman, MBA, SHRM-SCP, and Steph Lancaster, MBA. With their extensive background in Human Resources and their passion for driving organizational growth and transformation, they are poised to bring a fresh perspective and a wealth of expertise to our clients.
Michael Christman, MBA, SHRM-SCP: Driving Change and Growth
Michael Christman, the newest Senior Certified HR Consultant to our team, is a dynamic Human Resources Executive with a proven ability to thrive in fast-paced, evolving environments. His impressive HR leadership and consulting background equip him to guide organizations through periods of substantial growth and transformation. Michael's holistic business acumen, from vision development to result delivery, sets him apart as a forward-thinking strategist.
With a history of collaborating with various types of organizations, from public and private to private equity-backed, Michael has demonstrated his proficiency in assessing, designing, and implementing transformative change. His approach is rooted in providing practical, sustainable solutions that fuel exceptional business growth.
Michael's passion for empowering companies to harness the potential of their workforce is palpable. He's been instrumental in crafting workplaces that foster employee love and experiences that leave a lasting impact.
Educationally, Michael holds a bachelor's degree and an MBA from Temple University.
Michael has been recognized as a three-time OnCon Icon award winner, featured on the Top 50 Human Resources Professionals list since 2021, which underscores his reputation as a trailblazer in the HR field. This is a huge accomplishment and he sits with some of the top 1%'ers in the HR industry!
Steph Lancaster, MBA: A Visionary Leader in HR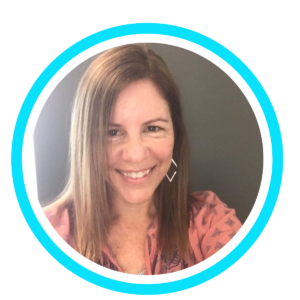 Steph Lancaster is a seasoned Human Resources leader with an impressive track record in both the pharmaceutical and high-tech industries. Step joins our team as an independent contractor and Senior HR Consultant. With over 19 years of experience in corporate HR and more than 10 years in leadership roles, Steph's contributions span a wide spectrum of HR functions. From organizational planning and leadership development to employee engagement, relations, and global benefits, she's been at the forefront of shaping impactful HR strategies.
Steph's educational background is equally impressive, with a BA in Industrial Relations and Public Policy from UNC-Chapel Hill and an MBA from UNCW.
Beyond her professional achievements, Steph's commitment to her community shines brightly. She has actively served on the boards of organizations like the Lower Cape Fear HRA, Island Montessori Charter School, and the Cape Fear Credit Union. Her role on the HR Advisory Board to the Red Cross underscores her dedication to leveraging HR insights for societal benefit.
Steph's passions extend beyond the office; she's deeply enthusiastic about environmental preservation and the strength of diverse workforces. Living in Carolina Beach with her family, she enjoys immersing herself in nature through hiking and backpacking adventures.
In welcoming Steph Lancaster and Michael Christman to our team, we're thrilled to embrace their unique perspectives and many years of expertise. Now, you might be wondering, "How can I tap into their brilliance as Senior HR Consultants?". We're happy to announce that Michael and Steph are now accepting NEW CLIENTS!
We are very excited to have Michael and Steph join our team. Their dedication to driving positive change perfectly aligns with our mission to help organizations like yours thrive.
Contact us for a free HR consultation.
Follow us on LinkedIn