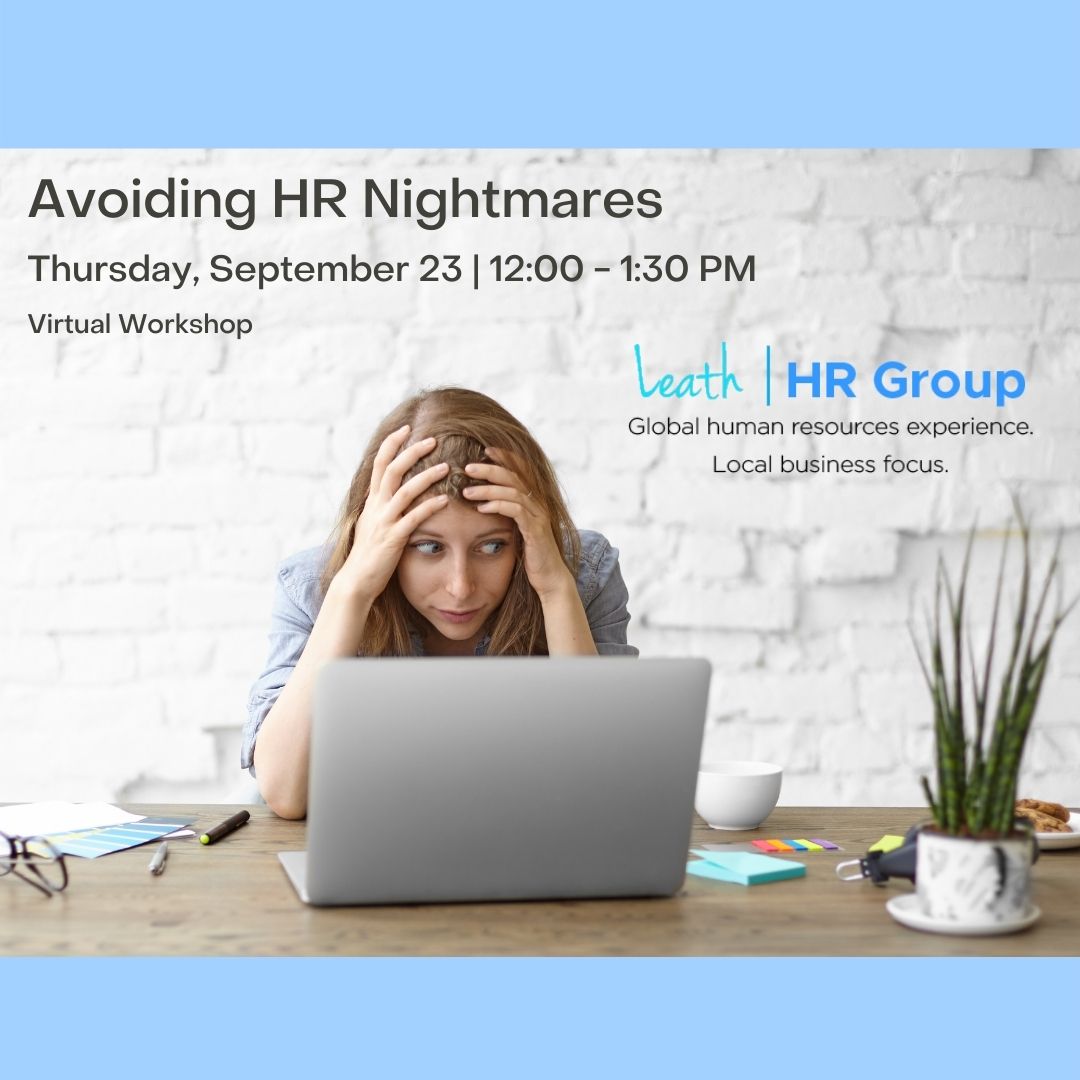 Avoiding HR Nightmares
Participants will be able to steer to conversation towards common HR nightmares that are relevant to them and will leave with tools and tricks!
• Common HR Nightmares
• Cost of Bad Behavior
• Prevention
This is a virtual event. Please register to obtain the Zoom link!