It's that time of the year! Year-end tasks like budgeting, end-of-year reporting, and strategic planning for the upcoming year are in full swing! As you work through your to-do list, it is important to keep Your People as a top priority when strategizing for 2023. The tight labor market, coupled with high inflation and economic volatility, placing focus on your employees' experience is a must if long-term growth is your goal. This time of year is the perfect opportunity to evaluate what worked well and what needs to be adjusted in 2023. Take a moment to reflect and have meaningful conversations with front-line employees and management teams. 
Here are a few things to keep in mind when reflecting on the past year:

People Plans 2023
Talent: 

Talent attraction, onboarding, training and retention – Was it successful? 

What needs to be improved?

Organizational Structure and Succession Planning:  

Are your people in the right places? 

Are there any star players ready for a promotion? 

Any new open roles within your organization? 

Engagement:

Was your top leadership team engaged with your employees?

How do your employees feel about this past year? 
After your reflection, set SMART goals to address all areas that need attention.  Here is what to keep in mind when you start your planning.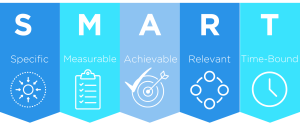 Elevate your employee experience.
The employee experience is going to be a top-three focus in 2023 for all industries. Don't fall behind, start engaging early.  How early?  Well, the employee experience starts while they are a candidate.
Is your candidate's experience efficient and organized? 

Are there any opportunities to streamline your current recruiting and interview process?
Engagement can't stop once you've made them an offer. The first 90 days are crucial for employee retention. 
Internal mentorships are great for new hires. Pair them up with someone who is more senior to help orient them. 

Regular one-on-one time with leadership is very important. Here's an idea- provide an opportunity for your front-line employees to have lunch with the CEO. These informal conversations build rapport, trust, and collaboration. In turn, they increase employee morale, increase productivity, and reduce costly turnover. 
Opportunities for growth and development.
Did you include any training in your budget for the upcoming year? Employees do not want to feel stagnant.
Helping your employees grow while bringing those learned skills to your day-to-day operations is a win-win.
There is always mandatory/required training.  But what other trainings may be impactful at your organization? So you can be intentional. Is there something specific your employee wants to be trained on? Sexual harassment prevention, managing burnout, and effective delegation – are all great examples of trainings to offer. Check out some of the trainigns we offer here. 

Team development should be on your agenda for 2023. This is an opportunity to +1 your culture. Everyone from the C-suite to the front line should participate, and have FUN. 
Retain the champs on your teams.
Make the effort to recognize small and big wins for everyone on your team. Handwritten "thank you" notes are simple, low cost, and go a long way.

Set aside dollars in your budget and ask your team how they would like to be recognized. Whether it is a gift, party, bonus, etc. It's better to ask so again, you can be intentional. 

Good people know good people. Build your team with referrals from your best employees and consider creating an incentive program. 
If you haven't read my previous article on retention for business success check it out here. People Plans 2023
Without a comprehensive human resource strategy, growing your business can be stagnant, messy, and costly.  While you are already planning other key parts of your business – think about your people because it's the most important part! If you need help knowing where to start, give Leath HR Group a call! 
At Leath HR Group, we help businesses across industries from manufacturing, fintech, healthcare, and academia. We help them develop cutting-edge people strategies that ultimately attract and retain the talent they need for growth and success. With over 5 years of business, decades of experience under our belts, and numerous awards, we are confident our team at Leath HR Group can help you with your people processes!