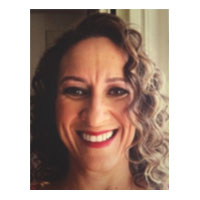 Wilmington, NC — November 29, 2018 — Leath HR Group is excited to welcome Jillian Howden, Business Development Representative and Instructor, to the team. Jillian Howden brings over 20 years of negotiation skills, conflict resolution and facilitation across a broad audience base. She will focus her efforts on bringing new business to Leath HR Group as well as facilitating vital programs such as sexual harassment, workplace harassment, multicultural awareness and career/life development. Over the last two decades she has trained across organizations and developed outreach programs throughout significant communities such as Los Angeles. She will be a tremendous asset to Leath HR Group and the Wilmington, NC community.
Jillian double majored in Social Welfare and Public Health Education at University of California Berkeley where she received her Bachelor of Arts. She earned her Master's in Public Administration from California State University Dominguez Hills and obtained her teaching credential in Health, Family and Consumer Sciences, and
Physical Education from California State University, Long Beach. Jillian is a California transplant with British roots who currently lives in Wilmington, NC with her husband and 3 children.
Positive Customer Impact
14 states currently require or encourage harassment training and according to a SHRM 2018 survey, 1 in 3 Americans still believe their workplace fosters sexual harassment. Jillian's professional and personal dedication to educating employers, higher education institutions, social groups, sororities, fraternities and associations on tricky topics. Her work in this track will be vital to Leath HR Group's clients who focus on prevention of bad behavior.
Founded in 2017, Leath HR Group is the regional leader in modern human resources consulting and the only HR leadership firm in the Cape Fear area. The company offers a wide range of talent-focused services and tools, aimed to bring the best HR leadership to business teams.
###
For more information, press only:
Lisa Leath
910-795-4712
contact@leathhrgroup.com
For more information about Jillian Howden or the Leath HR Group team, visit: www.LeathHRGroup.com/AboutUs